Back pain is very common and often people struggle to understand whats happening, and this can installs fear and behavioural change. See below this great poster highlighting keys issues regarding back pain and what not to fear.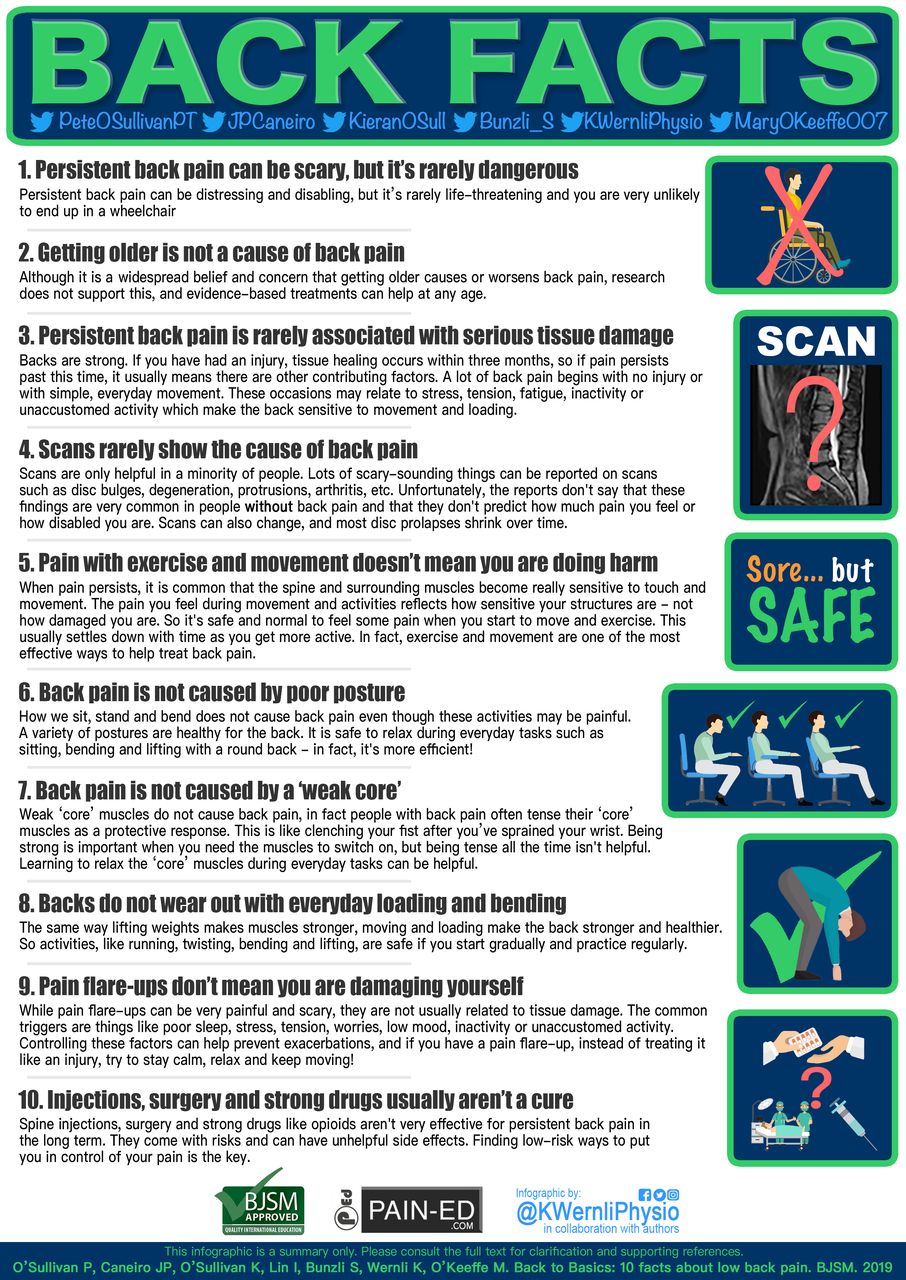 Please click here to access physiospot, a very good source of up to date physiotherapy information.
To book an appointment with one of our specialist physios, based in south cambridgeshire,  to help you with your back pain or other issues please click here.